The Best Brews™
Begin your journey tasting the best beers. Cheers!
Let's make a toast with a pint of cold beer: our Best Brews™ program features a wide selection of local, international and craft beers, each one with its unique flavor.
The first quality of their ingredients and the craftsmanship of the brewers create beers that are suitable for every kind of palate and perfect for any occasion.
Relax after work or after a day of sightseeing and give yourself the simple pleasure to discover which is your favourite Best Brews™ beer.
Cheers!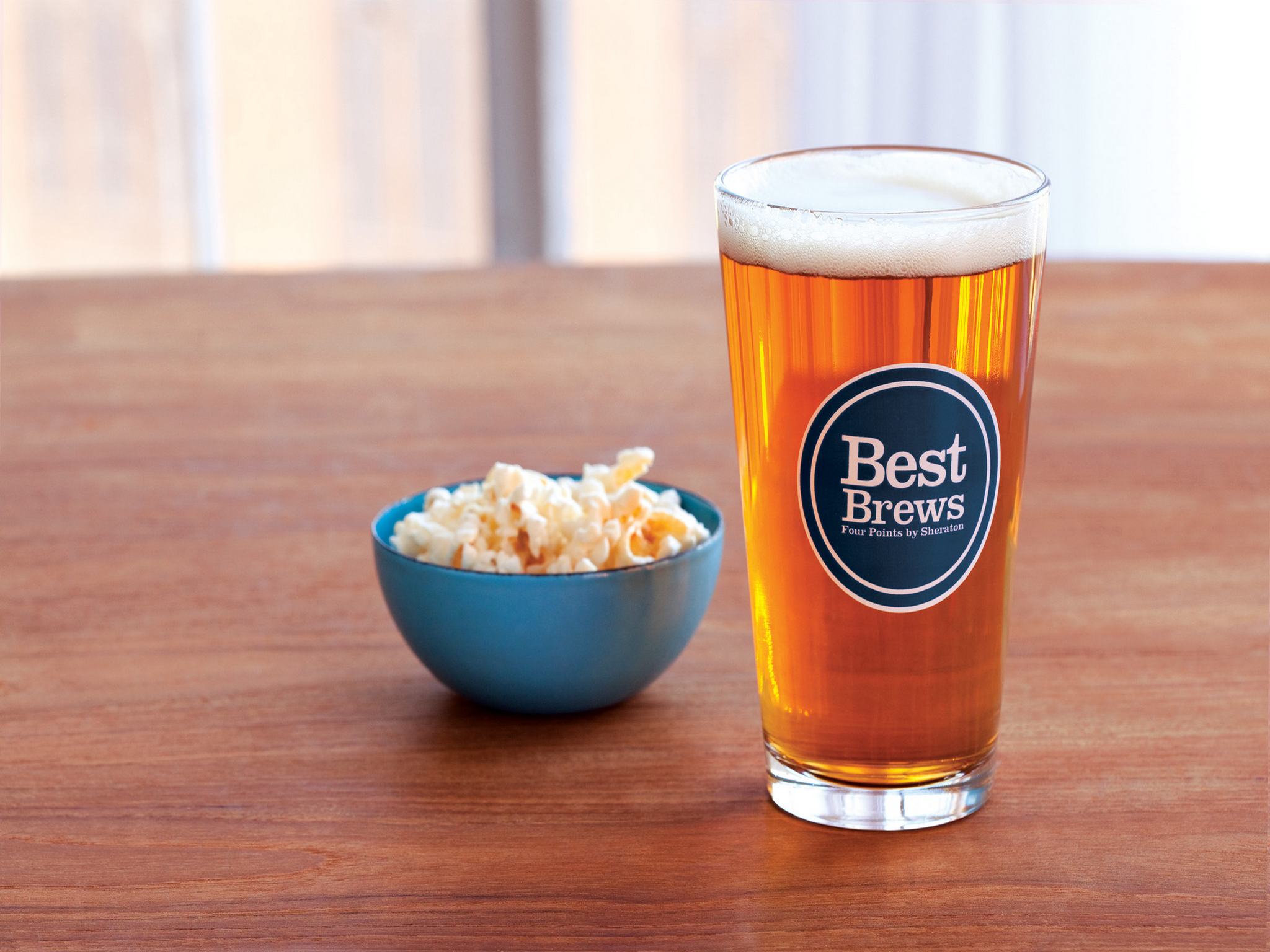 ALT: Taste our beers
In collaboration with ALT brewery in Treviso, that produces and sells handmade beers, each one featuring first quality ingredients, Four Points by Sheraton Venice Mestre invites you at Point Bar to taste the beers carefully selected as part of its Best Brews™ program. Each beer will delight you with its unique flavor, character and body and captivate you into a mix of aromas, fragrances and styles.
Come and discover your favorite Best Brews™ beer between all the proposals:
Acqua Alta
With this beer selection, ALT shows both its innovative approach, revisiting some classical beers as Belgian Ale, American IPA and American Wheat, and its experimental one, creating an experimental beer as Thop, which will be followed shortly by others.
Birrificio Trevigiano
This selection of beers is entirely dedicated to the city of Treviso and will involve you into a journey throughout its most famous monuments: you can ask a light beer as "San Tommaso" or rather a classical bavarian style as "Piazza dei Signori"; you can choose a fruity "Holies Forties" or a more balanced one as "Ponte Dante". If you prefer strong dark beers, the right one is a "Porta Calvi" or eventually you can taste a spicy "La Loggia".
Lovale
This selection, that celebrates the union between Birrificio Trevigiano and Acqua Alta, is completely dedicated to rugby and proposes the ALT style Golden Ale "G-97", a clear beer that will fascinate you with its floral body and thin beer head.